Mantra Men's Club
ReFlex
Regular price
£21.99
Sale price
£16.99
Unit price
per
Sale
Sold out
A vegan herbal and food-based formula that supports collagen formation.
Ingredients include - Turmeric and Curcumin, Vitamin C, Glucosamine Hydrochloride and Methylsulphonyl Methane
Beneficial for:
Collagen formation

Stronger Bones and cartilage
Calcium and iron absorption
Healthy joints
Improved Flexibility
Anti-Inflammatory
Reducing Arthritis and joint pain
Increased blood flow and testosterone levels
Benefits of Turmeric
Turmeric may be the most effective nutritional supplement in existence.

Studies show that turmeric has major benefits for your body and brain as a natural anti-infammatory.

Many come from its main active ingredient, curcumin.  
Curcumin has powerful anti-inflammatory effects and is also a very strong antioxidant.
Long-term inflammation negatively affects your body in ways that can lead to a range of even more serious diseases.  Symptoms of inflammation include fatigue, dull pains and even depression, which can range from subtle to severe and last for months or even years.
Curcumin, being such a potent anti-inflammatory compound, has also been used effectively for alleviating the symptoms of arthritis.
Why MantraSupplements?
Our Reflex combination is packed with Turmeric, providing 50mg of Curcumin, a natural anti-inflammatory compound. Glucosamine Hydrochloride, Methylsulphonyl Methane (MSM) and Vitamin C.

Glucosamine (Hydrochloride) is a naturally occurring chemical found in the human body, within the fluid around the joints.  Its used by the body to produce other chemicals that are involved in building tendons, ligaments, cartilage, and the thick fluid that surrounds joints.
Methylsulphonyl Methane (MSM) can naturally speed muscle recovery after intense exercise and reduce pain after prolonged exercise.
One of the most popular uses of MSM is to decrease joint and muscle pain.
Vitamin C contributes to normal collagen formation.
INGREDIENTS: Glucosamine Hydrochloride (HCl) Powder, Methylsulphonyl Methane (MSM) Powder, Capsule Shell: Hydroxypropyl Methylcellulose (HPMC), Brown Rice Flour (Oryza Sativa), Turmeric Root Extract (Curcuma Longa), Anti-Caking Agent: Magnesium Stearate (Magnesium salts of fatty acids) (vegetable source), Nettle Leaf Extract (Urtica dioica), Montmorency Cherry Powder (Prunus cerasus Montmorency), Vitamin C (as Ascorbic Acid), Korean Panax Ginseng Extract, Apple Cider Vinegar Powder (Malus Sylvestris), Bromelain (1,200 GDU/g), Horsetail Extract (Equisetum), Papain (2000u/mg), Rosehip Extract (Rosa Canina), Ginger Root Extract (Zingiber Officinale), Kelp Extract (from Bladderwrack).
Contains no added: sugar, salt, wheat, dairy, preservatives, colours or flavours.

Suitable for vegetarians and vegans.
Usage
 1 capsule to be taken 2 to 3 times per day, preferably with food. 
The ingredients explained
Glucosamine HCL: Glucosamine is an amino sugar that is produced naturally in the body. It is also found in seashells, or it can be made in the laboratory. Glucosamine hydrochloride is one of several forms of glucosamine and the glucosamine HCL contained in this food supplement is derived from shellfish.
MSM: MSM stands for Methylsulphonyl Methane, a naturally-occurring source of sulphur.
Rosehip: Rosehip is the fruit of the rose plant.
Nettle leaf: Stinging nettle is a plant in the genus Urtica that originated as a native shrub in colder regions of Europe and Asia and is now found worldwide. It gets its name from the fine hairs on its leaves and stems that release irritating chemicals when they contact your skin.
Turmeric and curcumin: Curcumin is the yellow pigment associated with turmeric, and to a lesser extent ginger.
Ginger root: Ginger, aka Zingiber officinale, is a rhizome - a thick underground stem that sprouts roots and shoots. This "hot" spice is native to warmer parts of Asia, such as China, Japan, and India, but is now also grown in parts of South American and Africa.
Montmorency cherry: Montmorency cherries are a type of red, sour cherry - Prunus cerasus.
Panax ginseng: Ginseng is any one of the 11 species of slow-growing perennial plants with fleshy roots, belonging to the genus Panax of the family Araliaceae. Panax ginseng is the botanical cousin of Siberian ginseng. The Panax ginseng used in this food supplement is of the Korean variety.
Apple cider vinegar powder: Apple cider vinegar is fermented juice from crushed apples.
Bromelain: Bromelain is an enzyme derived from pineapple juice.
Horsetail herb: Horsetail is a member of the Equisetaceae family; the sole survivor of a line of plants going back three hundred million years. The name "horsetail", often used for the entire group, arose because the branched species somewhat resemble a horse's tail.
Kelp: Kelp is a large edible seaweed (algae), which grows in underwater "forests" in shallow oceans.
Papain: Papain is an enzyme derived from the papaya fruit.
Share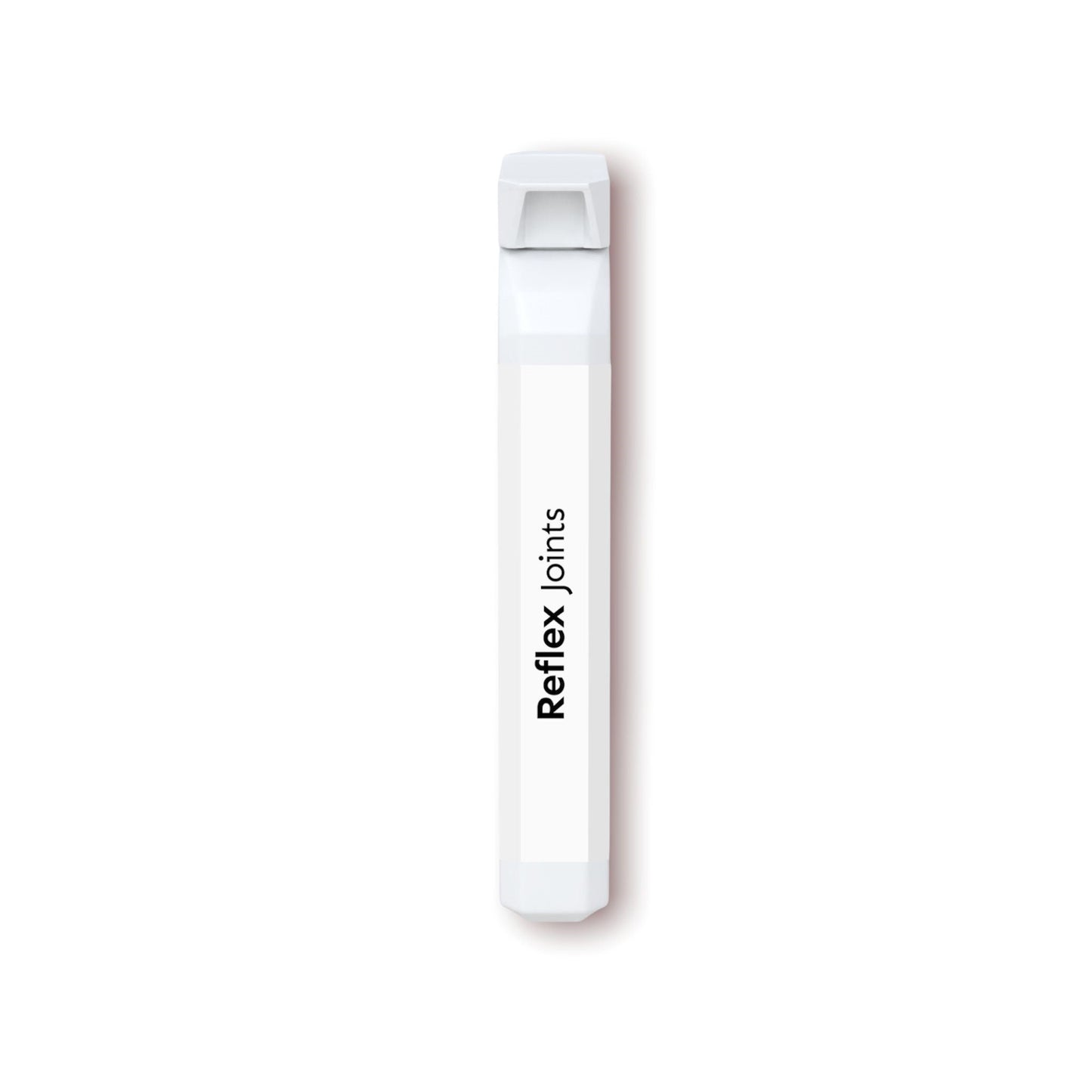 Frequently asked Questions
Good to know

When taking a supplement, please remember to take it regularly for at least a month to experience the benefits associated with each product.
Who are your products suitable for?

Our range was originally created for men, but they work great for women too.
Which products are Vegan friendly?

Açai, Combat, Immunity, Maca, Detox, Cognition, Nourish & ReFlex.
Which products are Gluten-free?

Açai, Combat, Immunity, Krill Oil, Marine Collagen, Maca, Detox, Cognition & ReFlex.
Which products are Dairy-free?

Açai, Combat, Immunity, Krill Oil, Marine Collagen, Maca, Detox, Nourish & ReFlex.
Where are Mantra Supplements ingredients sourced?

Whilst we manufacture our products in the UK not all ingredients can be found here. Our raw materials can be sourced in the UK and across the world, to strict pharmaceutical or food grade standards. We are continually updating our source of ingredients to find the best, highest quality ingredients.
What packaging do you use to be sustainable?

The materials that we use for our bottles are fully recyclable.
Where is my order?

Our warehouse is operating as normal but deliveries may experience delays of 2-3 days due to the current situation impacting our delivery providers. Overseas orders may experience longer delays. Your order will have been dispatched up to 48hrs after you placed your order and we would ask that you wait 2-3 days for the order to arrive. In the unlikely and unfortunate event that your order is still not received within in this time frame please contact us at hello@mantrasupplements.co.uk and we will check the tracking numbers, if the order has not been delivered we will arrange for a replacement as soon as possible.
How do I cancel or amend my order?

All orders are prepared or dispatched within 24 hours by our warehouse teams (all orders placed on Fridays, weekends and public holidays dispatched within 24 hours after the next working day). If for any reason you wish to cancel or make a change to your order we advise that you contact our customer care team on hello@mantrasupplements.co.uk immediately after placing your order, we cannot guarantee that your order can always be cancelled or changed before it is dispatched. If you have placed an order in error and we cannot stop it being dispatched, we will of course arrange a free-return and refund for any unwanted product(s).
How do I return a product?

We're sure you'll love your products but if you're not happy for any reason, we offer a 'no quibble' refund or exchange. Just email us at: hello@mantrasupplements.co.uk with your order number and we will help with your return. You can read more about our returns policy here
The item that I want to order is out of stock on your website, when will it come available?

We cannot guarantee exactly when the item will be back in stock, but we do everything we can to replenish our stock as quickly as possible. We want to keep you updated on when we get items back in stock, so please subscribe and we will let you know once it's back in stock.
How can I pay for my order?

We accept all payment methods listed in the footer below.
What is the best way to contact you about my order?

Please email us at hello@mantrasupplements.co.uk for any queries you may have.
Where are Mantra Supplements products manufactured?

Mantra Supplements is a British company and we ensure all of our Vitamins & Supplements are manufactured in the UK to GMP Standards.
What is GMP Standards?

Good manufacturing practice (GMP) is the minimum standard that a supplements manufacturer must meet in their production processes.
Products must:

Be of consistent high quality

Be appropriate to their intended use

Meet the requirements of the marketing authorisation (MA) or product specification.

More can be found about what is inspected to meet these standards here.