Mantra Men's Club
Happy-go-lucky
Regular price
£23.99
Sale price
£16.99
Unit price
per
Sale
Sold out
Happy-go-Lucky

A high potency formula of Brazilian Açai berry, zinc, vitamin B6 and biotin providing support for immunity, energy and mood.
Benefits include - 
Rich in anti-oxidants
Protection from premature ageing
Immunity support
Energy levels and reduced fatigue
Stable blood sugar levels
Healthy cholesterol
Weight management
On top of giving you that extra boost of energy and the stamina to work out for longer, the açai berry is especially rich in anthocyanins, which research has shown to be significant in preventing lifestyle-related diseases.
Açai berries are also excellent for your all-round health. 
Containing a combination of antioxidants, vitamins A,C and E means they also look after your skin health, tackling free-radicals from ageing you prematurely with dark spots and wrinkles.
The açai berry's fiber and natural omega oils contribute to your body's ability to boost metabolism and burn fat more efficiently. Which in turn, ensures your body consistently continues to burn fat and process food quickly.
INGREDIENTS: Acai Berry Extract, Acai Berry Freeze Dried Powder (Euterpe Oleracea Martius), Organic Moringa Oleifera Powder, Capsule Shell: Hydroxypropyl Methylcellulose (HPMC) Beetroot Powder (Beta vulgaris), Anti-caking Agent: Magnesium Stearate (Magnesium salts of fatty acids) (vegetable source), Pomegranate Seed Extract (Punica Granatum), Resveratrol from Japanese Knotweed Extract (Polygonum Cuspidatum), Zinc (Zinc Citrate), Vitamin B6 (Pyridoxine Hydrochloride), Grape Seed Extract (Vitis Vinifera), Vitamin B7 (as D-Biotin).
Contains no added: artificial colours, flavourings, preservatives, dairy products, gluten, lactose, soya, sugar, wheat or yeast.

Suitable for vegetarians and vegans.

Kosher approved.






Usage
1 capsule to be taken 1 - 3 times per day, with or without food or as advised by a health practitioner. 




The ingredients explained
Acai berries
Acai berries contain amino acids which help promote muscle performance, energy production, endurance and strength. Acai berries can play a role in boosting energy levels because they support the health of other major systems in your body (i.e. digestive, cardiovascular and nervous).
Zinc
Zinc is a nutrient found throughout your body, helping your immune system and metabolism function. The body doesn't store excess zinc, so it must be obtained from the diet. Zinc also contributes to the maintenance of normal bones, hair, nails and skin. 
Vitamin B6
Vitamin B6 contributes to the normal function of the immune system, the regulation of hormonal activity, normal cysteine synthesis, normal energy-yielding metabolism, normal homocysteine metabolism, normal protein and glycogen metabolism and the reduction of tiredness and fatigue. 
Biotin
Biotin is a water-soluble B-vitamin, also called vitamin B7. It contributes to normal energy-yielding metabolism, normal functioning of the nervous system, normal macronutrient metabolism, normal psychological function, normal hair and skin and the maintenance of normal mucous membranes. 
Moringa oleifera
The leaves of the Moringa are the most nutritious part of the plant, containing B vitamins, Vitamin C, provitamin A as beta-carotene, vitamin K, manganese, and protein, among other nutrients. The immature seed pods contain vitamin C, dietary fiber, potassium, magnesium, and manganese. The seeds contain vitamin C, B vitamins and dietary minerals. Mature seeds yield 38–40% edible oil with a high concentration of behenic acid. 
Moringa helps in reducing fat formation and it also promotes fat breakdown.
Resveratrol
Resveratrol has been seen to simulate caloric restriction, leading to improved exercise performance and insulin sensitivity, as well as having a body-fat lowering effect by inhibiting fat laden cells, and increasing lipid mobilization in body-fat.
Grape seed extract
Grape seed extract has been shown to inhibit fat deposits and reduce the absorption of fat from our diets. With the energy boost it provides, the extract can pump up your metabolic rate, which helps you burn more calories.
Pomegranate
Pomegranate powder contains both punicalagin and punicic acid, two powerful antioxidants. Pomegranate is brimming with anti-inflammatory properties that can work to decrease joint swelling, pain, and tenderness.
Beetroot
Packed with essential nutrients, beetroots are a great source of fiber, folate (vitamin B9), manganese, potassium, iron, and vitamin C. Beetroot has been associated with numerous health benefits, including improved blood flow, lower blood pressure, and increased exercise performance.




Share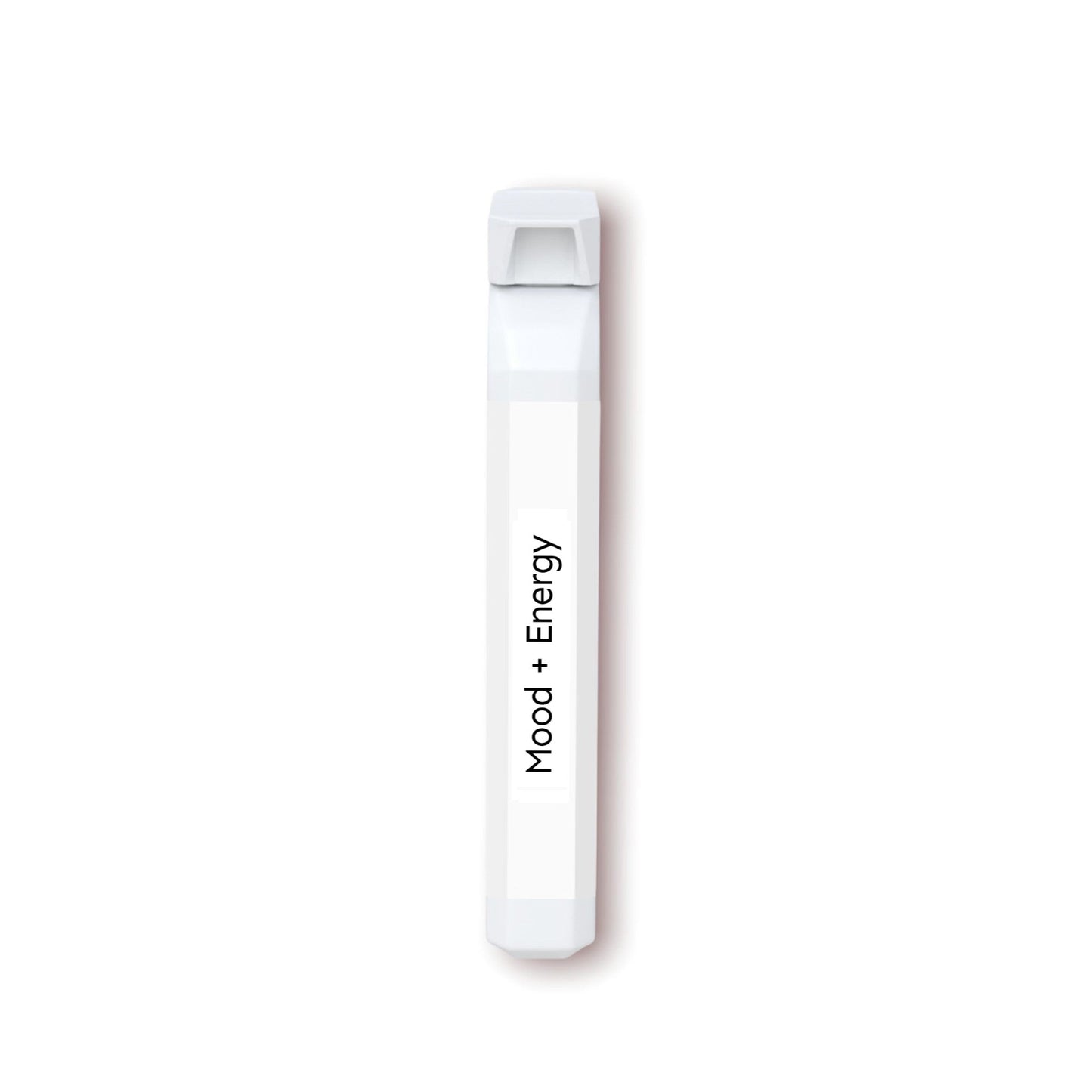 Frequently asked Questions
Good to know

When taking a supplement, please remember to take it regularly for at least a month to experience the benefits associated with each product.
Who are your products suitable for?

Our range was originally created for men, but they work great for women too.
Which products are Vegan friendly?

Açai, Combat, Immunity, Maca, Detox, Cognition, Nourish & ReFlex.
Which products are Gluten-free?

Açai, Combat, Immunity, Krill Oil, Marine Collagen, Maca, Detox, Cognition & ReFlex.
Which products are Dairy-free?

Açai, Combat, Immunity, Krill Oil, Marine Collagen, Maca, Detox, Nourish & ReFlex.
Where are Mantra Supplements ingredients sourced?

Whilst we manufacture our products in the UK not all ingredients can be found here. Our raw materials can be sourced in the UK and across the world, to strict pharmaceutical or food grade standards. We are continually updating our source of ingredients to find the best, highest quality ingredients.
What packaging do you use to be sustainable?

The materials that we use for our bottles are fully recyclable.
Where is my order?

Our warehouse is operating as normal but deliveries may experience delays of 2-3 days due to the current situation impacting our delivery providers. Overseas orders may experience longer delays. Your order will have been dispatched up to 48hrs after you placed your order and we would ask that you wait 2-3 days for the order to arrive. In the unlikely and unfortunate event that your order is still not received within in this time frame please contact us at hello@mantrasupplements.co.uk and we will check the tracking numbers, if the order has not been delivered we will arrange for a replacement as soon as possible.
How do I cancel or amend my order?

All orders are prepared or dispatched within 24 hours by our warehouse teams (all orders placed on Fridays, weekends and public holidays dispatched within 24 hours after the next working day). If for any reason you wish to cancel or make a change to your order we advise that you contact our customer care team on hello@mantrasupplements.co.uk immediately after placing your order, we cannot guarantee that your order can always be cancelled or changed before it is dispatched. If you have placed an order in error and we cannot stop it being dispatched, we will of course arrange a free-return and refund for any unwanted product(s).
How do I return a product?

We're sure you'll love your products but if you're not happy for any reason, we offer a 'no quibble' refund or exchange. Just email us at: hello@mantrasupplements.co.uk with your order number and we will help with your return. You can read more about our returns policy here
The item that I want to order is out of stock on your website, when will it come available?

We cannot guarantee exactly when the item will be back in stock, but we do everything we can to replenish our stock as quickly as possible. We want to keep you updated on when we get items back in stock, so please subscribe and we will let you know once it's back in stock.
How can I pay for my order?

We accept all payment methods listed in the footer below.
What is the best way to contact you about my order?

Please email us at hello@mantrasupplements.co.uk for any queries you may have.
Where are Mantra Supplements products manufactured?

Mantra Supplements is a British company and we ensure all of our Vitamins & Supplements are manufactured in the UK to GMP Standards.
What is GMP Standards?

Good manufacturing practice (GMP) is the minimum standard that a supplements manufacturer must meet in their production processes.
Products must:

Be of consistent high quality

Be appropriate to their intended use

Meet the requirements of the marketing authorisation (MA) or product specification.

More can be found about what is inspected to meet these standards here.