Mantra Men's Club
Sexy Stamina
Regular price
£18.99
Sale price
£15.99
Unit price
per
Sale
Sold out
Maca root, mineral and herb combination, designed to support sexual health and drive  
As well as a popular supplement among bodybuilders and athletes.  Helping you gain muscle, increase strength, boost energy and improve exercise performance.
Beneficial for -
Sex drive (aphrodisiac)
Volume, count and motility of sperm
Blood flow / circulation
Erectile function
Sperm quality
Testosterone levels
Energy
Stamina
INGREDIENTS: Stoneground Brown Rice Flour (Oryza Sativa); Capsule Shell: Hydroxypropyl Methylcellulose (HPMC); Maca Root Extract (Lepidium meyenii); L-Arginine Hydrochloride Powder (vegan); Damiana Leaf Powder (Turnera diffusa); Zinc Citrate; Panax Ginseng Powder; Black Pepper Powder (Piper Nigrum) (ORG); Rice Concentrate and Extract (Oryza Sativa); Ginger Root Extract (Zingiber Officinale); Ginkgo Biloba Extract.
Suitable for vegetarians and vegans.
Usage 
Take 1 capsule, 1 to 3 times per day or as required.
The ingredients explained
Maca Plant
Traditionally used to -
Enhance fertility
Boost sex drive (in both men & women)
Improve energy and stamina
Ginkgo Biloba
High in antioxidant and anti-inflammatory properties and known to increase blood flow.
Panax Ginseng
Traditionally used to used to increase energy and stamina and to give the immune system a boost.
Ginger root
Known for its beneficial effects on oxidative stress, inflammation and digestion, ginger also has a reputation as an aphrodisiac.
L-Arginine
Helps blood vessels relax, so more oxygen-rich blood can circulate through your arteries.
Damiana leaf
Believed to increase sexual arousal and stamina in men and women.
Organic Black Pepper
Improves the absorption and effect of herbals.
Share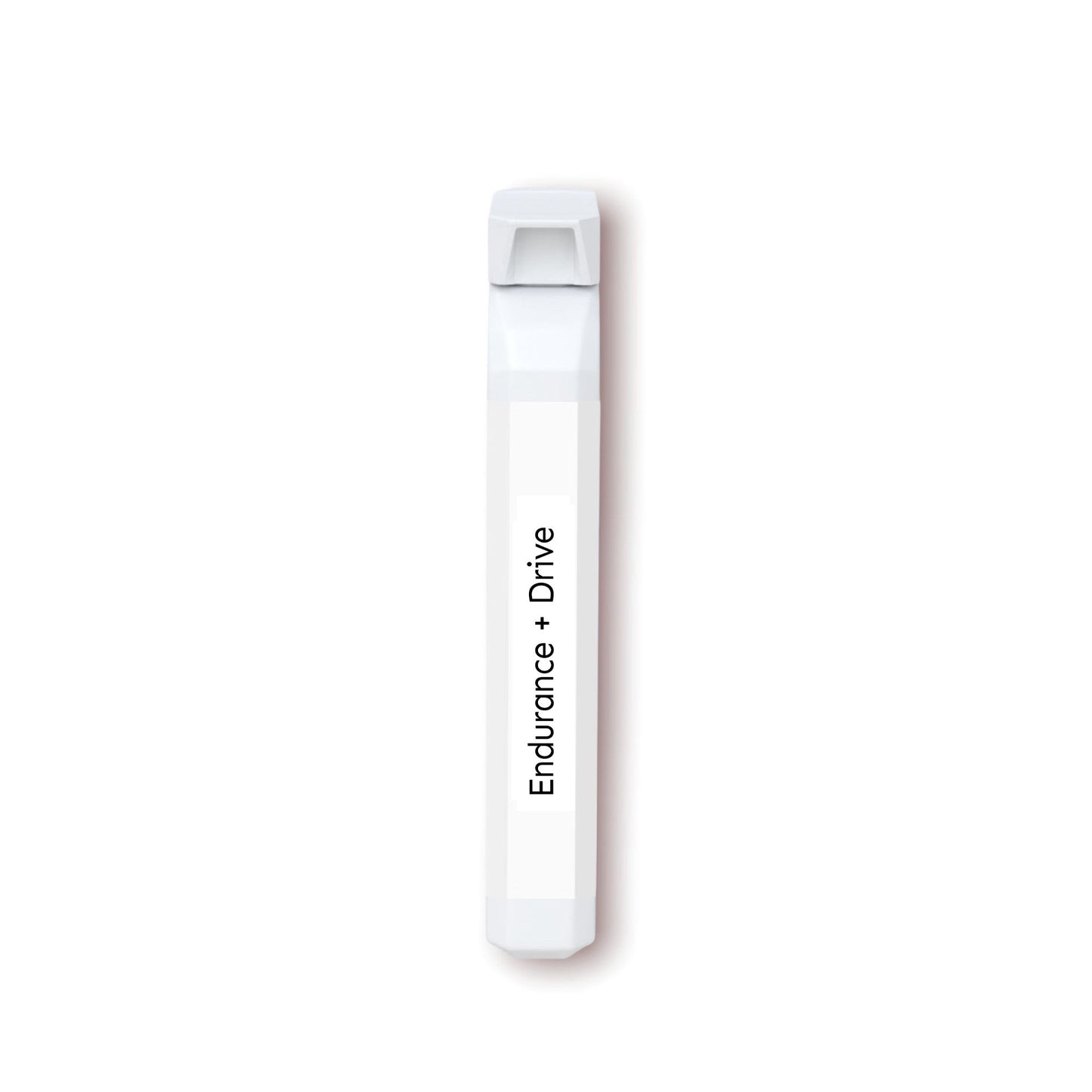 Frequently asked Questions
Good to know

When taking a supplement, please remember to take it regularly for at least a month to experience the benefits associated with each product.
Who are your products suitable for?

Our range was originally created for men, but they work great for women too.
Which products are Vegan friendly?

Açai, Combat, Immunity, Maca, Detox, Cognition, Nourish & ReFlex.
Which products are Gluten-free?

Açai, Combat, Immunity, Krill Oil, Marine Collagen, Maca, Detox, Cognition & ReFlex.
Which products are Dairy-free?

Açai, Combat, Immunity, Krill Oil, Marine Collagen, Maca, Detox, Nourish & ReFlex.
Where are Mantra Supplements ingredients sourced?

Whilst we manufacture our products in the UK not all ingredients can be found here. Our raw materials can be sourced in the UK and across the world, to strict pharmaceutical or food grade standards. We are continually updating our source of ingredients to find the best, highest quality ingredients.
What packaging do you use to be sustainable?

The materials that we use for our bottles are fully recyclable.
Where is my order?

Our warehouse is operating as normal but deliveries may experience delays of 2-3 days due to the current situation impacting our delivery providers. Overseas orders may experience longer delays. Your order will have been dispatched up to 48hrs after you placed your order and we would ask that you wait 2-3 days for the order to arrive. In the unlikely and unfortunate event that your order is still not received within in this time frame please contact us at hello@mantrasupplements.co.uk and we will check the tracking numbers, if the order has not been delivered we will arrange for a replacement as soon as possible.
How do I cancel or amend my order?

All orders are prepared or dispatched within 24 hours by our warehouse teams (all orders placed on Fridays, weekends and public holidays dispatched within 24 hours after the next working day). If for any reason you wish to cancel or make a change to your order we advise that you contact our customer care team on hello@mantrasupplements.co.uk immediately after placing your order, we cannot guarantee that your order can always be cancelled or changed before it is dispatched. If you have placed an order in error and we cannot stop it being dispatched, we will of course arrange a free-return and refund for any unwanted product(s).
How do I return a product?

We're sure you'll love your products but if you're not happy for any reason, we offer a 'no quibble' refund or exchange. Just email us at: hello@mantrasupplements.co.uk with your order number and we will help with your return. You can read more about our returns policy here
The item that I want to order is out of stock on your website, when will it come available?

We cannot guarantee exactly when the item will be back in stock, but we do everything we can to replenish our stock as quickly as possible. We want to keep you updated on when we get items back in stock, so please subscribe and we will let you know once it's back in stock.
How can I pay for my order?

We accept all payment methods listed in the footer below.
What is the best way to contact you about my order?

Please email us at hello@mantrasupplements.co.uk for any queries you may have.
Where are Mantra Supplements products manufactured?

Mantra Supplements is a British company and we ensure all of our Vitamins & Supplements are manufactured in the UK to GMP Standards.
What is GMP Standards?

Good manufacturing practice (GMP) is the minimum standard that a supplements manufacturer must meet in their production processes.
Products must:

Be of consistent high quality

Be appropriate to their intended use

Meet the requirements of the marketing authorisation (MA) or product specification.

More can be found about what is inspected to meet these standards here.