Mantra Men's Club
Immunity
Regular price
£19.99
Sale price
£15.99
Unit price
per
Sale
Sold out
This formula is a tailored combination of both immunity ingredients and highly potent herbal anti-virals and anti-bacterials.
It contains a high dose of vitamin C from multiple sources and is packed with an additional 19 other ingredients from herbs, berries, fruits, leaves, roots, mushroom, bulbs, vitamins and minerals.
Notably Reishi Mushroom, Zinc, Vitamin B6 and Vitamin D
Beneficial for -
Immune System Boosting
Fighting off Infection
Recovery
Why should you take IMMUNITY?
Our health and immunity have never seemed to be as important and  as they are today. 

Having a strong immune system is vital in protecting your body from getting ill.
While your immune system is running smoothly,  you don't notice it's there.  But if it stops working properly – because it's weak or can't fight particularly aggressive germs – you get ill. 

A strong immune system is your best defense at preventing illness.

Why Mantra Supplements?

Our immunity formula is a tailored combination of 20 ingredients from herbs, berries, fruits, leaves, roots, mushroom, bulbs, vitamins and minerals.  Not only beneficial for prevention but also recovery.

Designed to simultaneously boost your immune system and fight off infection.

INGREDIENTS: Capsule: Hydroxypropyl Methylcellulose (HPMC), Ascorbic Acid Powder, Baobab Pulp Powder (Adansonia Digitata), Stoneground Brown Rice Flour, Acerola Extract (Malpighia Glabra), Zinc Citrate, Rice Extract, Astragalus Root Extract (Astragalus Membranaceus), Vitamin E (d-Alpha-Tocopherol) Powder, Grapefruit Seed Extract (Citrus Paradisi), Olive Leaf Extract (Olea Europaea), Bioperine (Piper Nigrum), Elderberry Extract (Sambucus Nigra), Cayenne Pepper Extract (Capsicum Annuum), Selenomethionine (Calcium Phosphate), Reishi Mushroom Extract (Ganoderma Lucidum), Turmeric Root Extract (Curcuma Longa), Pyridoxine Hydrochloride, Rosehip Extract (Rosa Canina), Vegan Vitamin D3 (Cholecalciferol), Lactobacillus Acidophillus 200B/g, Ginger Root Extract (Zingiber Officinale), Black Garlic Extract (Allium Sativum).
Contains no added: artificial colours, flavourings, preservatives, gluten, dairy, lactose, sugar, wheat or yeast.
Suitable for vegetarians and vegans.
Usage
 1 capsule to be taken 1 to 3 times per day, or as advised. 


The ingredients explained
Vitamin C
Vitamin C, or ascorbic acid, is mainly present in fruits and vegetables. The consumption of such foods is important since, unlike other animals, humans do not have the ability to produce this essential micronutrient themselves. This means we must top up our vitamin C daily, through the foods we eat and/or food supplements.
Vitamin C contributes to maintaining the normal function of the immune system. It also contributes to normal collagen formation, normal energy-yielding metabolism, normal functioning of the nervous system, protection of cells from oxidative stress, the reduction of tiredness and fatigue, the regeneration of vitamin E and increased iron absorption. 
Vitamin B6
Vitamin B6 contributes to the normal function of the immune system, the regulation of hormonal activity, normal cysteine synthesis, normal energy-yielding metabolism, normal homocysteine metabolism, normal protein and glycogen metabolism and the reduction of tiredness and fatigue. 
Vitamin D
Vitamin D refers to a group of fat-soluble secosteroids and this formula contains the most important compound in this group - vitamin D2.
Vitamin D contributes to the normal function of the immune system and healthy inflammatory response, normal absorption/utilisation of calcium and phosphorus, normal blood calcium levels, the maintenance of normal bones, the maintenance of normal muscle function, the maintenance of normal teeth, it has a role in the process of cell division and is needed for normal growth and development.
Vitamin E 
Vitamin E contributes to the protection of cells from oxidative stress. 
Selenium
This mineral is a component of more than two dozen proteins that influence everything from skin health to reproduction. It contributes to the normal function of the immune system, normal thyroid function, the protection of cells from oxidative stress and the maintenance of normal hair and nails. 
Zinc
Zinc contributes to the normal function of the immune system and the protection of cells from oxidative stress.
Lactobacillus Acidophilus
Bacteria naturally found within the body.
Reishi mushroom
Reishi mushroom is used to help enhance the immune system, reduce stress, improve sleep, and lessen fatigue.
Acerola cherry 
These cherries contain naturally high levels of vitamin C
Baobab fruit
This versatile fruit has long been used by Africans across the continent as it is an excellent source of many vitamins and minerals. 

Baobab contains many important nutrients but is especially high in vitamin C, vitamin B6, niacin, iron and potassium.
Astragalus root
Astragalus is an immunity enhancer that can help raise your energy levels if you are feeling run down.
Black pepper
Black pepper increases the absorption of essential nutrients and is rich in a potent antioxidant called piperine.
Black aged garlic
Contains high concentrations of many nutrients, antioxidants, and other beneficial compounds.
Olive leaf

Olive leaf
 extract is an antioxidant, anti-inflammatory, and antimicrobial.
Rosehip
A rich source of Vitamin C.
Turmeric
Turmeric is a potent anti-inflammatory and antioxidant
Cayenne
High in a number of nutrients, including vitamin C and provitamin A.
Black elderberry
Elderberries are rich in vitamins A and B, flavonoids and potassium, but they are most notable because they contain more vitamin C than any other traditional fruits (except for blackcurrants and rosehips).
Grapefruit seed
Acts as a disinfectant against viruses and bacteria, effective even within a short contact time.
Ginger root
Ginger is loaded with antioxidants, compounds that prevent stress and damage to your body.
Share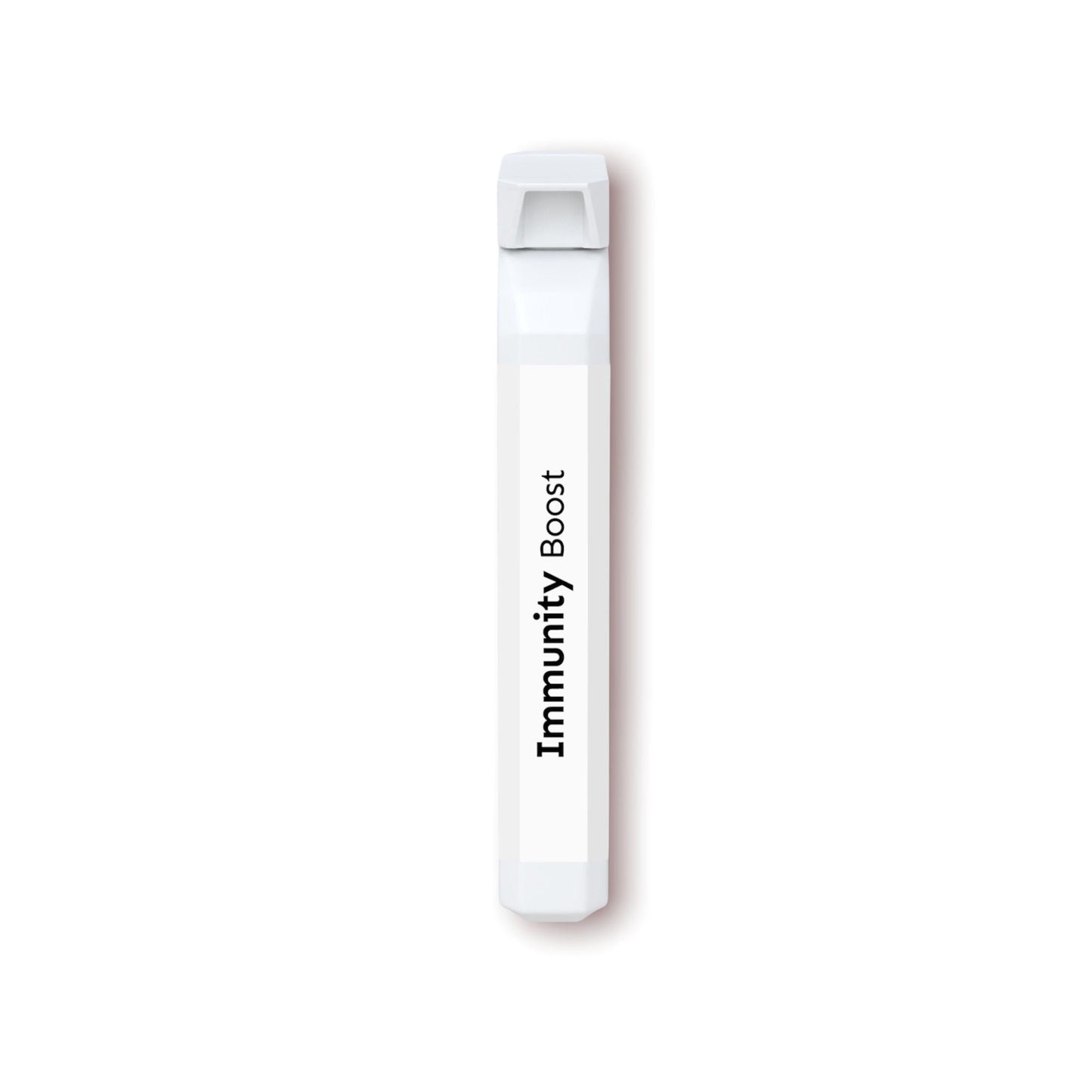 Frequently asked Questions
Good to know

When taking a supplement, please remember to take it regularly for at least a month to experience the benefits associated with each product.
Who are your products suitable for?

Our range was originally created for men, but they work great for women too.
Which products are Vegan friendly?

Açai, Combat, Immunity, Maca, Detox, Cognition, Nourish & ReFlex.
Which products are Gluten-free?

Açai, Combat, Immunity, Krill Oil, Marine Collagen, Maca, Detox, Cognition & ReFlex.
Which products are Dairy-free?

Açai, Combat, Immunity, Krill Oil, Marine Collagen, Maca, Detox, Nourish & ReFlex.
Where are Mantra Supplements ingredients sourced?

Whilst we manufacture our products in the UK not all ingredients can be found here. Our raw materials can be sourced in the UK and across the world, to strict pharmaceutical or food grade standards. We are continually updating our source of ingredients to find the best, highest quality ingredients.
What packaging do you use to be sustainable?

The materials that we use for our bottles are fully recyclable.
Where is my order?

Our warehouse is operating as normal but deliveries may experience delays of 2-3 days due to the current situation impacting our delivery providers. Overseas orders may experience longer delays. Your order will have been dispatched up to 48hrs after you placed your order and we would ask that you wait 2-3 days for the order to arrive. In the unlikely and unfortunate event that your order is still not received within in this time frame please contact us at hello@mantrasupplements.co.uk and we will check the tracking numbers, if the order has not been delivered we will arrange for a replacement as soon as possible.
How do I cancel or amend my order?

All orders are prepared or dispatched within 24 hours by our warehouse teams (all orders placed on Fridays, weekends and public holidays dispatched within 24 hours after the next working day). If for any reason you wish to cancel or make a change to your order we advise that you contact our customer care team on hello@mantrasupplements.co.uk immediately after placing your order, we cannot guarantee that your order can always be cancelled or changed before it is dispatched. If you have placed an order in error and we cannot stop it being dispatched, we will of course arrange a free-return and refund for any unwanted product(s).
How do I return a product?

We're sure you'll love your products but if you're not happy for any reason, we offer a 'no quibble' refund or exchange. Just email us at: hello@mantrasupplements.co.uk with your order number and we will help with your return. You can read more about our returns policy here
The item that I want to order is out of stock on your website, when will it come available?

We cannot guarantee exactly when the item will be back in stock, but we do everything we can to replenish our stock as quickly as possible. We want to keep you updated on when we get items back in stock, so please subscribe and we will let you know once it's back in stock.
How can I pay for my order?

We accept all payment methods listed in the footer below.
What is the best way to contact you about my order?

Please email us at hello@mantrasupplements.co.uk for any queries you may have.
Where are Mantra Supplements products manufactured?

Mantra Supplements is a British company and we ensure all of our Vitamins & Supplements are manufactured in the UK to GMP Standards.
What is GMP Standards?

Good manufacturing practice (GMP) is the minimum standard that a supplements manufacturer must meet in their production processes.
Products must:

Be of consistent high quality

Be appropriate to their intended use

Meet the requirements of the marketing authorisation (MA) or product specification.

More can be found about what is inspected to meet these standards here.